Enhance the popularity of your website
When you consider the bigger picture, you not only improve your popularity, but your authority as well. Off-page SEO (search engine optimization) refers to the work you do to improve your position in the search engine rankings away from your website. Let's discuss!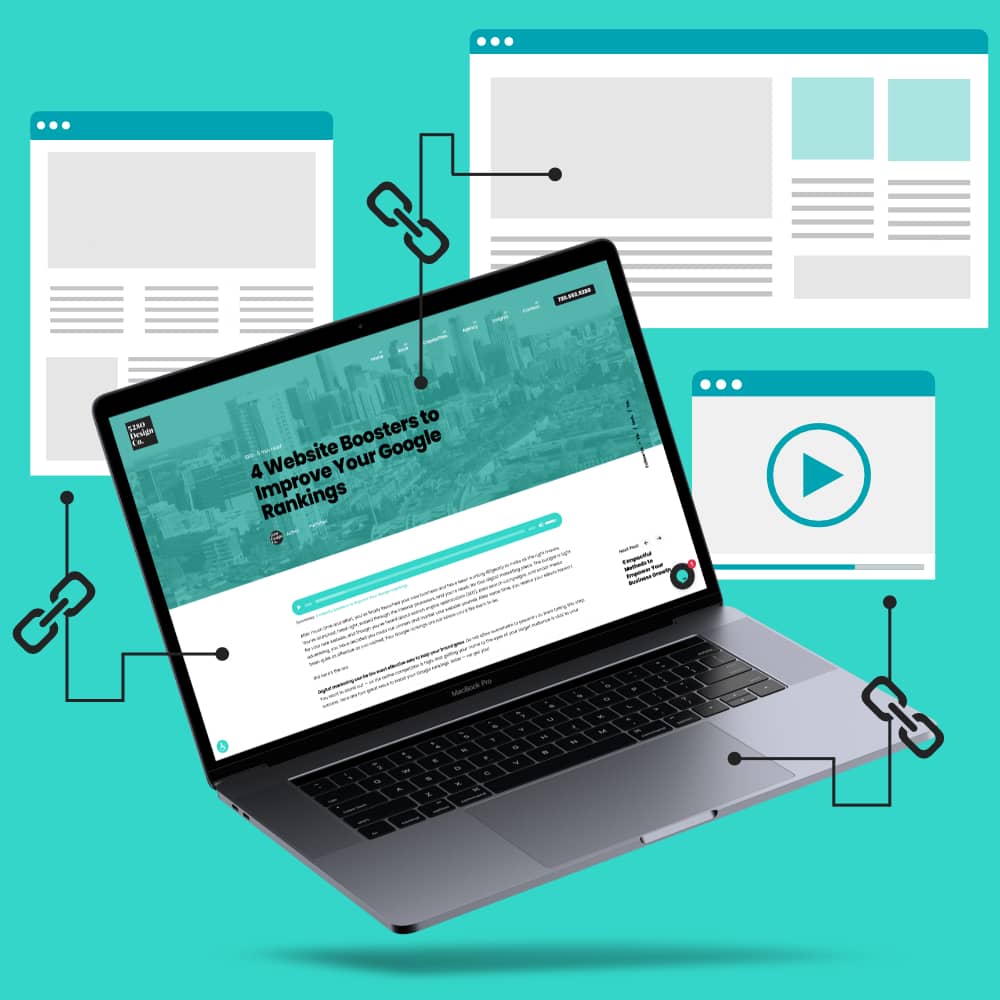 Link quality trumps link quantity! A great reward to your off-page SEO strategy is link building. Link building is an external website providing a link that directs the visitor back to your business website. In tandem with link building, establish a high quality blog to which other websites can link to. And offer to perform guest blogging posts for other websites. Ways to achieve impactful link building:
Making comments on other relevant web pages
Answering questions relevant to your business in forums
Inputting your business details in online directories
Sharing images, documents, or videos in online directories
Link Building with Content Marketing
Taking the time to create high quality and engaging content builds links — organically! Content marketing is not separate from link building. And when creating content you want to be deliberate and offer variety to your customer. Developing a reputation of quality content can improve your chances of being invited for guest blogging posts. If the quality of your content is subpar at best, it will get you and your business nowhere. Consider different types of content marketing that can improve your external links:
Blog posts
Ebooks
Infograms
Infographics
Videos
Build Authority with
Social Media Content
Bridge the gap between you and social media users by engaging and connecting! By engaging and connecting with the users on your social media pages you establish a loyalty to your brand and create a welcoming environment. The presence of your business on social media platforms can go a long way when it comes to improving your off-page SEO. Make your pages as attractive as you can and be mindful that you're pushing out content your following can adhere to. Provide links to content that is useful to social media users, and be cautious not to link every piece of content — as this can be counterproductive in SEO.
Grow Your Off-Page SEO with 5280 Design Co.
Our team of SEO experts can work alongside your business to develop a meaningful and strong off-page SEO strategy! Do not be intimidated by search engine optimization (SEO), and let our team lend you and your business a helping hand. Our team builds a strong connection with you and your business so we can develop an effective off-page SEO strategy. We take the time and care to develop a targeted plan that can be fine-tuned through your business's growth. Do not accept less than you deserve — let 5280 Design Co. help you grow today!