#1 Google Ads Management in Denver
Our Google Ads Agency in Denver will guide your business to what genuinely matters: increased leads, increased sales, and sustainable growth. Whether you are looking to test the viability of a product, or want to push your existing Google Ads to the next level, our team of experts can help you achieve your goals.
Clear, Targeted Google Ads
It wouldn't be right of us to say yes to everyone. So we do extensive research to ensure Google Ads is a shoe fit for your business. From there, we prepare a tailored media plan and agree on a target before moving forward with mutually clear expectations.
Guaranteed Results
Because we don't say yes to everyone, we like to put our money where our mouth is. We guarantee results before, or in, 60 days. Or we will work for free until we do. We carve out more time to get the best fit so you can trust that we will achieve the agreed upon results.
Google Ads Conversion Tracking
Our team of experts combines data with analytics to accurately measure what type of Google Ads campaign would work best for your business. Utilizing data points from a variety of sources: web, mobile, and location services. When we identify what works best, we apply the 80/20 and double down on your Google Ads success.
Google Ads Experts
Our Denver based Google Ads experts strive to help drive your business forward. Our Google Ads team will contribute to the strategy and innovation of your businesses forward progress — whether it is 90-day planning sessions, or your company's board meetings. We are with you every step of the way.
Proactive Advice
Each business is in a different phase. So we individualize our feedback to you and your business's needs. We offer tailored suggestions to create new and innovative ideas to drive sales or to simply integrate your website's CRM system. We remain one step ahead in finding ways to evolve and innovate.
Get Started
with Google Ads Management
Google Ads can do one of two things, burn a huge hole in your wallet OR fill it with abundance. Defining your strategy with your Google Ads management from the start can set it up for long-term success. To ensure you don't burn that hole, leave it to our experts to create the preferred abundance.
Setting your business up for success right out of the gate is everything. Before we get started on the work, we go through an in-depth discovery session where we are able to learn about your company, your products, your margins, any opportunity areas, and any future plans you may have. Once the discovery session is complete, we expand and take it one step further and perform our own thorough market and competitor research.
When we feel confident in our research and are fully equipped with all the right tools, we get to work on building your custom Google Ads campaign. We utilize advanced features not otherwise available in Google Express Ads.
Google Ads
not performing?
There could be a number of reasons why you are looking to engage a professional Google Ads management company. A few common reasons we often hear:
Unsure how to optimize your ads
Don't have time to optimize correctly
Not getting the results you were expecting
Performance reports are unclear and generic
In need of proactive suggestions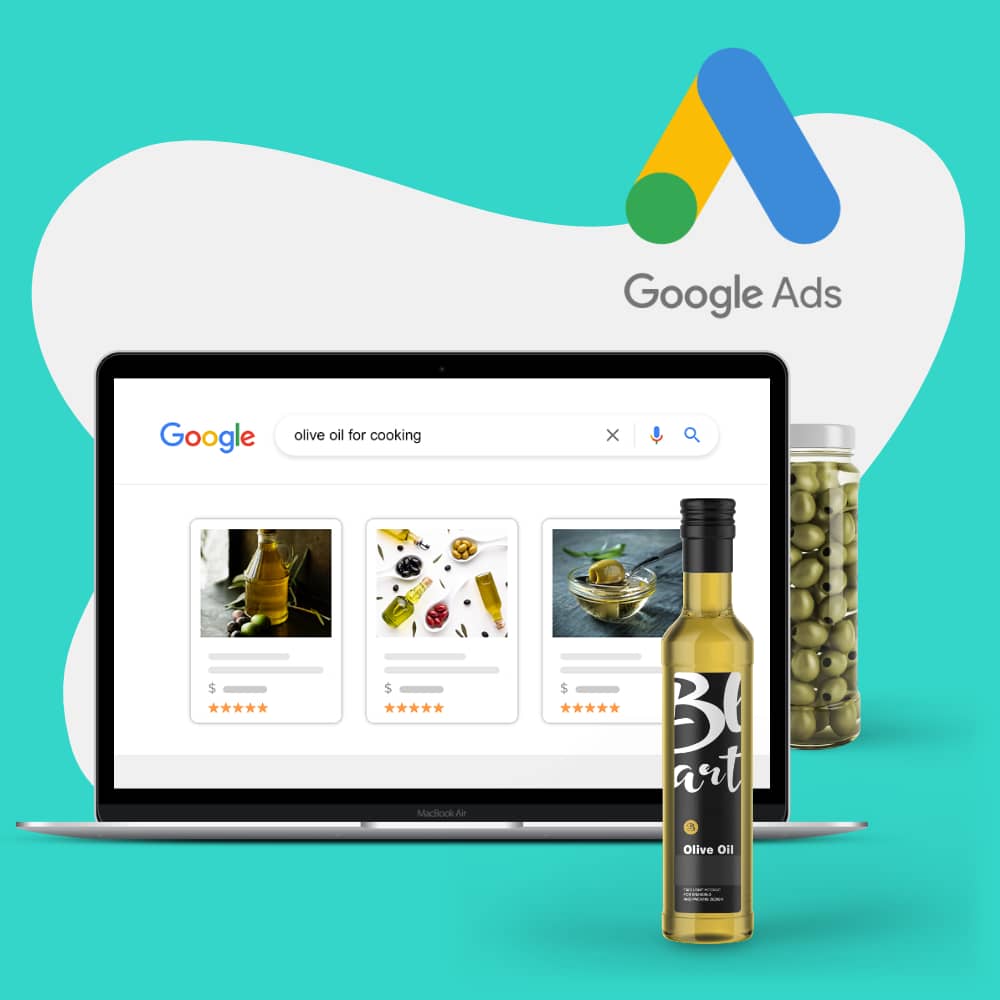 Full Service
Google Ads Agency
Included in our Google Ads Management Services, we have a full suite of Google products. Because each business is unique and one of a kind, we treat each campaign as such. We custom design your Google Ads campaign to: increase click-through rates, lower your cost per click, improve your conversion rates, and decrease your cost per acquisition.
Our team of certified Google Ads experts tailors a strategy just for you using a combination of:
Search Ads (formerly AdWords)
Display Ads (Google Display Network)
YouTube video
Mobile app advertising
Gmail
Google shopping ads and product listing
Retargeting/dynamic marketing
Smart advertising
Advertising Online with
Google Ads Experts
Formerly Google AdWords, Google Ads is the world's largest online advertising platform. Google ads is a pay-per-click bidding system, with millions of companies using the platform to generate proven results. This system is designed to increase sales and put you in the front of your specific target market with the intent to buy the products and/or services you have to offer.
To maximize the effectiveness of your ad campaign, we take a math and science approach.
Math – We clearly measure the cost per lead or cost per sale, which gives you 100% visibility and control.
Science – We split-test and refine the drivers for success. We hand-craft ad copy to reduce the cost per click. And flawlessly design your landing page to maximize conversion.
Our Denver based Google Ads team will outwork your competition to generate leads, increase sales, and maximize ROI.
What's included in our Denver
Google Ads Management
We have an outcome-based approach, with your end goal in mind. Our Google Ads management services ensure you get the results we agreed upon. Including in our monthly Google Ads management:
Full Google Ads management and results driven campaign set up
A dedicated account manager and highly experienced Google Ads expert
Keyword research and negative keyword list management
Data-driven ad bidding adjustments and optimization
Bidding ad adjustments by device, location, time, gender, age, and income
Ad extension optimization
Ad split-testing and optimization
Highly optimized landing pages built for conversion
Text ad copywriting
Video and image ad creation
Remarketing through search and display
Detailed monthly performance reporting
With each month, we let you know what we did, and what we are doing next. Our team is the leading team of experts in setting up and optimizing your ad campaign. Optimizing through split-testing ad copy, improving landing page designs, or calls to action to achieve desired results.