Start Selling Online Today
We can turn what you're into, into a business
Optimized to convert & generate sales
Make your products perform online
Fast setup & ongoing support
Denver's #1 eCommerce experts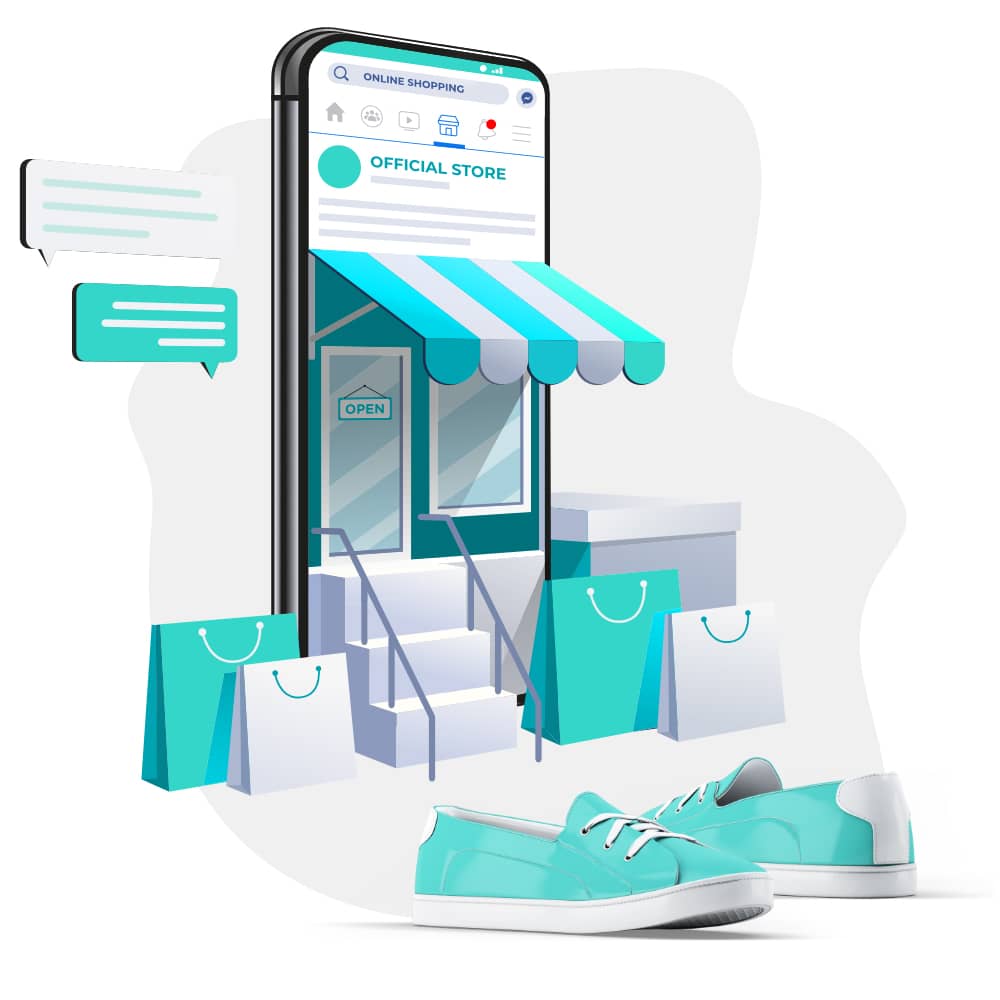 Super Easy
With WooCommerce and Shopify there have never been better ways to sell your products online. They are designed to enable businesses of all sizes the ability to sell their products with ease, providing all-in-one solutions. From creating products, cart checkout, payment, and delivery processing.
Sell Everywhere
With the widespread reach of your customers and the ability to reach limitless locations, we have the ability to take your eCommerce sites to any customer, from any location. Whether it's through Instagram, Facebook, or Pinterest, your eCommerce stores can sell everywhere.
It's Connected
With the help of our eCommerce expertise, you can maximize brand loyalty and awareness while driving sales by connecting to a range of plugins offered through WooCommerce and Shopify. With both platforms offering a variety of user-friendly features like AfterPay, Loyalty Programs, and reviews, you have every opportunity to perform in online sales.
Ready to Market
Not all online selling platforms were created equal and that's why we choose to offer eCommerce services through WooCommerce and Shopify. Whether you want to run Google Shopping, Dynamic Remarketing, or want each product to be SEO optimized, our eCommerce experts can help you create a well-oiled machine that consistently drives results.
Sell More
Even before 5280 offered custom solutions, WooCommerce and Shopify have been proven to convert. These platforms are secure, fast, visually appealing, and deliver results. We provide services and solutions for both platforms and no matter which platform you decide is best for your products we are here to help optimize your site and maximize your results.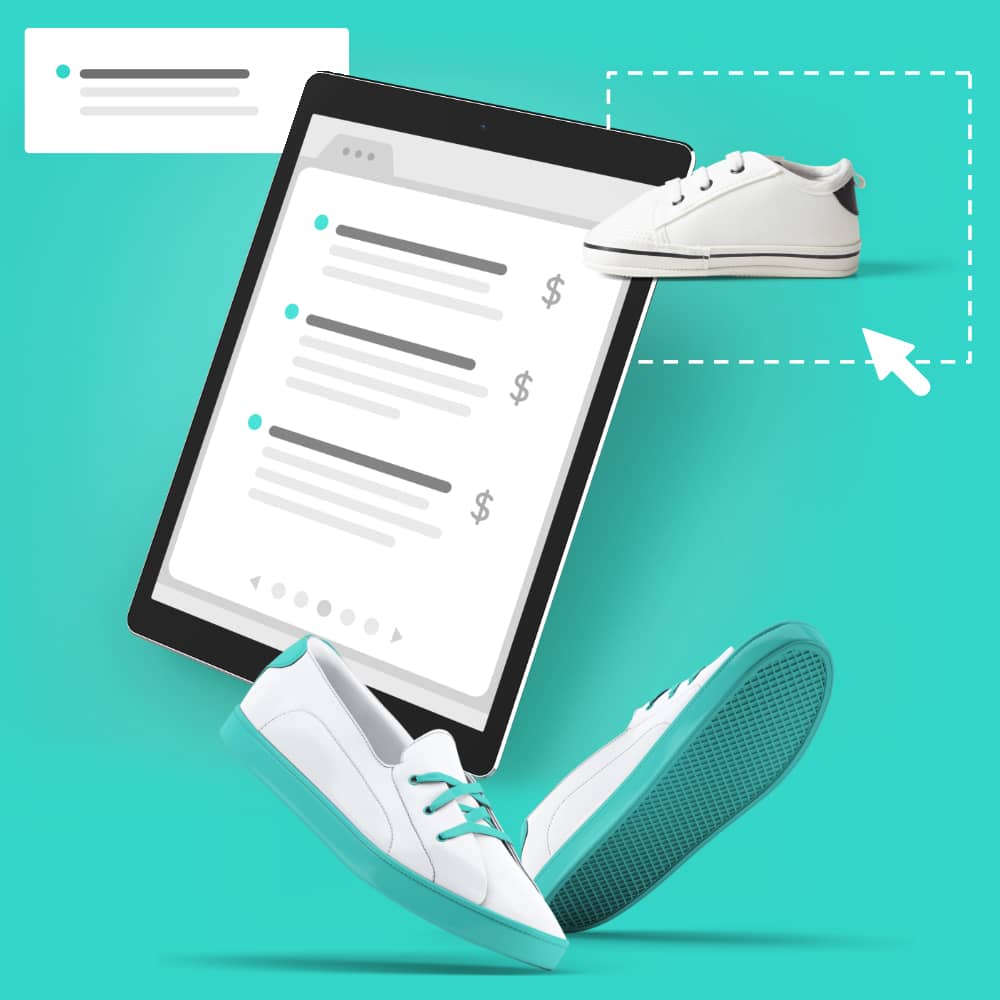 Tailored
eCommerce Design
No matter the vision, our innovative team of eCommerce experts can make it happen. The tools offered on WooCommerce and Shopify afford you the opportunity to get really creative and think outside the box for your business. Between interaction, real time visual renderings, and response tools — you can make anything possible and we love a good challenge.
With eCommerce you do not need to sacrifice functionality to have a great design. We have in house talented design and development experts here in Denver that can leverage decades of cumulative experience to make all your design goals come to fruition. Whether you choose Shopify or WooCommerce, all the tools you need for a solid foundation are accessible to sell successfully in the digital realm.
Do It Right With Certified
eCommerce Experts
One of the biggest selling points for WooCommerce and Shopify is their user-friendly setup, designed for anyone to be able to launch an online shop within hours. And while anyone can launch a shop in no time, there are thousands of tips and tricks that our team can use to ensure you receive maximum use out of either platform.
The saying that there is an app for every need is often true. But in some cases, you have to create your own unique solutions to new problems as you grow. As eCommerce experts we have an in depth understanding of eCommerce fundamentals and can tweak or rewrite codes and content to create a solution designed for your specific needs.
It goes without saying, but the biggest benefit to having our team of certified eCommerce experts build your site is that they've already waded through lengthy trial and error. Without wasting budget and time, you can launch your shop with maximum conversion potential from day one and take a giant leap over your competition — who may still be trialing, and erroring. Utilizing an experienced eCommerce specialist can walk you through the set-up procedures and eliminate a lot of hardship pre-launch. The goal of partnering with our team is to maximize your return on investment (ROI).
Market Leaders
in eCommerce
There are a plethora of shopping solutions available, all offering unique designs for layouts, web hosting, and pricing. WooCommerce and Shopify offer user friendly setups and customizable features that make them the best for good reason. All essential tools are built in and the processes are simplified for successful online selling.
It's important to remember to build your eCommerce website SEO friendly. WooCommerce and Shopify offer SEO friendly integration and optimization ability for things like retargeting and customer retention. They feature built in dashboards to make marketing efforts a streamlined and efficient process.
What happens if you're not selling a physical product? While WooCommerce and Shopify may appear as primary sources for physical product sales, all it takes is a little adjusting and tweaking by our experts to design a shop that sells services, appointments, or digital products. Our team's experience doesn't stop at physical product shop design, and we can get your full digital business to maximize its profitability. From booking appointments, payment processing, and automated email flows for virtual meetings.
Denver's #1 eCommerce
Agency
WooCommerce and Shopify integrate well with paid advertising partners such as Google Ads and Facebook. While selling your products and expanding your business is one part of the game, the other part is advertising. You want your products to reach your target audience and turn everyday browsers into lifetime customers. The best way to do this effectively and efficiently is through paid media advertising or pay-per-click (PPC). Our team in Denver can build your eCommerce website and ensure you are advertising with maximum ROI. As a full-service digital marketing agency, we are in the business of building businesses and we are excited to watch you grow. Contact us today to get started!