Facebook Advertising Agency
Putting Results Before Likes
Our Facebook Marketing Agency can guide and grow your business to make the most of your Facebook presence. Facebook has more than 2 billion daily active users, and if they do not know about you, your competition will eat them up.
Creative Design
While adhering to Facebook guidelines, building a strong, recognizable brand means building a consistent look, tone, and feel among all creative elements. You want your brand to be remembered and recognized for all the right reasons.
Our in-house creative experts in Denver work diligently to produce tailored ad design and appealing graphics that connect your brand's personality to your ideal clients.
Advanced Targeting
We set up targeted, advanced marketing tactics for lead generation to take your dream customer into a potential lead. They get to know you, like you, and trust you. Through the wonders of tech advancements, we get to pinpoint the prospects playing chicken, and the prospects who are simply click happy.
Full Service Agency
We understand that as customers and businesses evolve, so do marketing needs. We don't just offer Facebook services, we can meet the needs for a full spectrum of social media platforms (Instagram, LinkedIn). From creative to copywriting, content strategy and graphic design, all the way down to SEO services, we fit the bill for your overall business direction.
Measurable Results
To be of best service to you and your business, we don't believe in complicated performance reports. A successful advertising campaign needs a simplified and manageable metrics system. We believe in your ability to know exactly what your return on investment (ROI) is.
Dedicated Expert
We partner you with the right experts with a proven track record of outstanding, successful campaigns. Your Facebook ads expert gets to know your ideal customer intimately. Using a variety of tactics from setting up your Facebook pixel correctly, to helping you understand custom lookalike audiences.
Grow Your Brand
with Facebook Ads
Are you trying to increase demand for your brand?
Facebook advertising is all about getting your offer in front of the people who need you, that you want to do business with. To be synonymous with your product, focus on three main factors: craft the right message, choose the perfect graphic, and create effective audience goals. You want people to remember who you are, and what you have to offer.
Facebook advertising services can drastically improve your organic brand name searches. Familiar faces (or Facebook ads) become recognizable brands. A brand that customers can get to know, like, and trust so they search for your business name directly and skip the "near me" search.
Increase Sales
With Our Facebook Marketing Agency
Play to your strengths. Our team of Facebook marketing experts works endlessly to see your business achieve desired results and ultimately, increase your overall conversion of your products and services. We carve out the time to keep up with industry trends to deliver the best Facebook advertising strategies.
Facebook Algorithm — as the algorithm changes, it's best to choose a professional team who understands the role of ad creative and how to best apply it.
We incorporate graphic design services with trusted data, and we analyze how each creative element is performing.
Split-testing — to find the best overall performer, we track and adjust ad creatives to pinpoint the most successful combination.
Generate
High Quality Leads

With Facebook Advertising
It doesn't matter if your customer is located right here in Denver, or all the way in Albuquerque, nobody likes or appreciates boring ad copy on their Facebook feed.
Facebook ad management services are tailored to help you achieve customer-related results. We deliver anything from strong brand awareness down to a seamless buyer checkout. Our role is to help you achieve a frustration-free sales funnel process.
How? – Simple. Add together who you want to do business with and where you want to do business, with our expertly designed creative content and we attract the customers who are…
To ensure you're keeping up with algorithm changes, and curating Facebook ads designed to keep your target audience engaged, partner with our expert Facebook advertising agency today!
Sell More Products Online
With Proven Facebook Campaigns
With the help of some advertising magic, we can remind your ideal customers how amazing your products are. We've all been there, where we've seen something great but we're just not quite ready to make the purchase. We do a quick google research session and reach out to our friends on Facebook for some recommendations. Facebook advertising retargeting gets the product back onto the user's Facebook feed to serve as a reminder of how great that product is.
When a Facebook user heads to your website, a Facebook pixel is used to track who is viewing your products and exactly what actions they are taking. This data is used to then retarget those customers.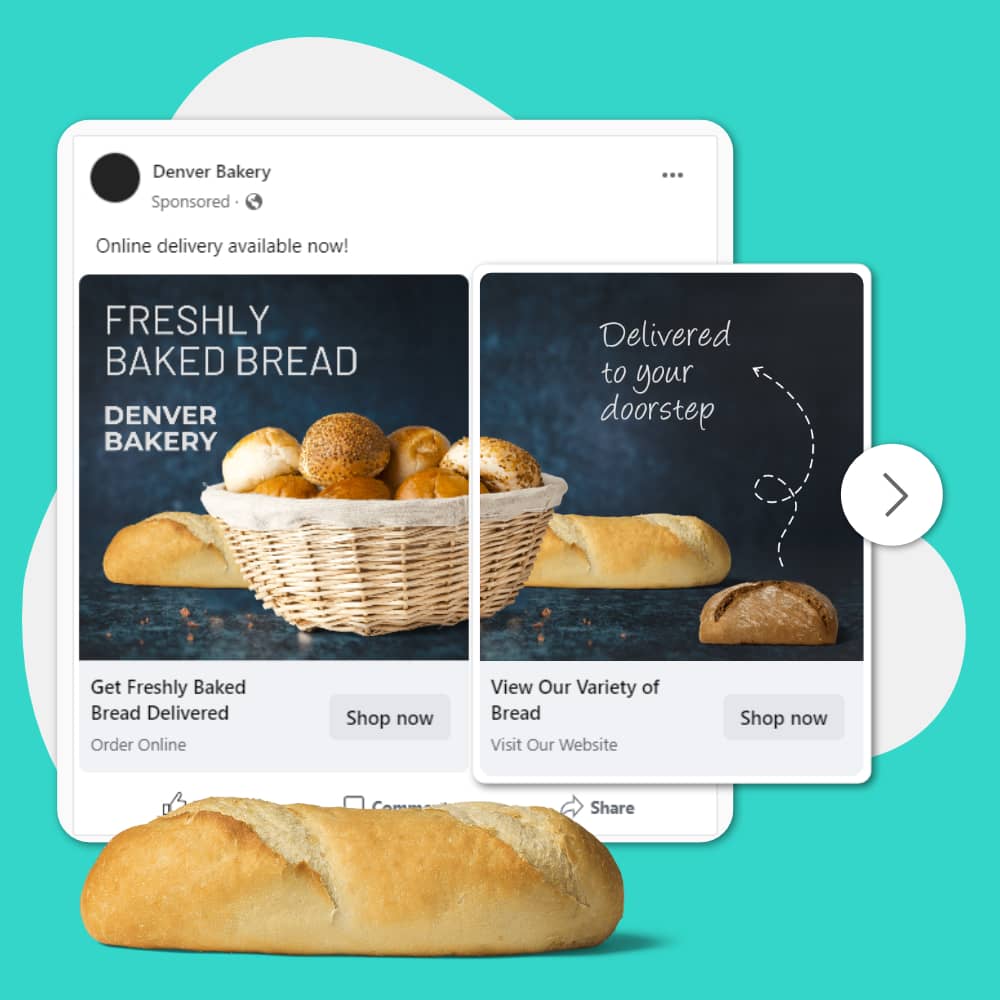 How Do I
Sell My eCommerce Products

on Facebook?
The integration between your WooCommerce or Shopify store and Facebook can make your sales process stress free, and even unlock more features and benefits between you and your customers. No matter if you work from a drop-ship method, or own a small or big business that is a mix of brick and mortar and digital, WooCommerce or Shopify are trusted business platforms by millions of merchants worldwide.
The marriage between WooCommerce or Shopify and Facebook opens the doorway for your customers to be able to access more, without leaving their Facebook feed. Not only can they view their purchasing history in their Facebook, but they can now engage with you directly through the Facebook Messenger application. They are able to make purchases directly from their feed, and the orders can be sent directly to your WooCommerce or Shopify store.
When combined with dynamic Facebook advertising campaigns and the power of a well-thought out Facebook shop linked to your WooCommerce or Shopify store, your store can quickly become your customers favorite place to access your products, 24/7.